About hotel
The hotel "Hoch Land", which in German means "high ground", is located on Yablunytsya pass on the border of the Transcarpathian and Ivano-Frankivsk regions. It is the former border between Ukraine and the Austrian Empire, which gives the location a unique historical and geographic flavor.
Lovers of winter sports will enjoy a convenient location. Ski resort "Bukovel" is just 7 km by the new road.
Dear guests! To stay at our hotel you are required to have at least one of the documents: complete vaccination certificate for coronavirus (COVID-19), valid negative PCR test for coronavirus or evidence of recent COVID-19 disease.
Rooms
The hotel has 16 comfortable rooms of "standard" category.
Rooms with double or twin beds are at your disposal (if necessary we provide additional orthopedic mattress for a fee).
We give our guests a feeling of comfort and space. Rooms are equipped with all necessary amenities.
From the panoramic terrace, which is also the resting place and restaurant, a beautiful view awaits. Three greatest peaks of the Carpathians – Hoverla, Petros and Dragobrat.
16 comfortable and spacious rooms
Delicious ukrainian cousine and helpful staff
Mountain views
Terrace and balconies (in comfort double rooms)
7 km to Bukovel
ski resort Bukovel is near
Restaurant
Restaurant serves local cuisine. Breakfast is available daily.
Towels/Bedding sets
bedding set + 3 towels per person +  slippers
LED TV
rooms with satellite TV
Hairdryer
All rooms have private bathroom equipped with hairdryer
Free Wi Fi access
free Wi Fi internet access throughout the hotel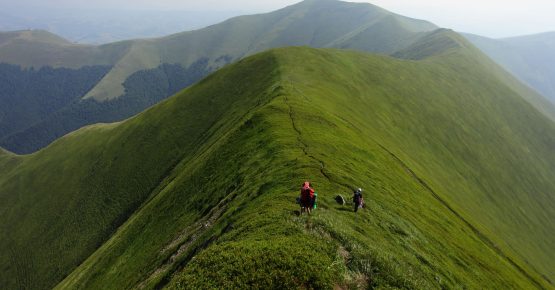 Sightseeing tours and activities
We will help to arrange interesting sightseeing trips and activities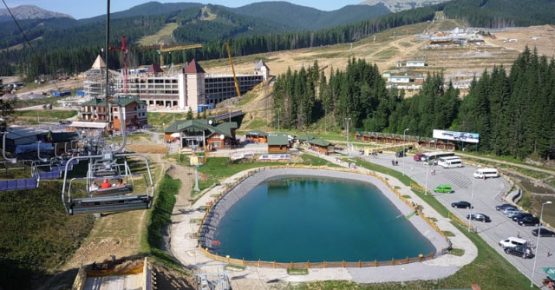 Ski resort Bukovel
Bukovel is beautiful in spring/summer